About the Center
Lymphedema Therapy and Wellness Center is located in the greater Morristown area (Cedar Knolls, NJ). LTWC is a boutique environment where everyone is treated on a one to one basis with highly individualized treatment. Each person is treated with compassion and empathy and receives expert care from extensively certified clinicians and experts in the field.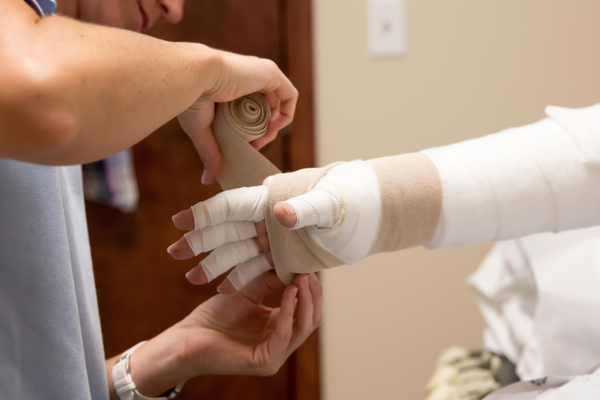 Certified Lymphedema Therapists
Our certified lymphedema therapists focus on managing the lymphedema condition to prevent the further flair ups and complications.
Brinda Rathod, PT, MSPT, CLT
As a certified Lymphedema therapist, Brinda helps her patients manage lymphedema with complete decongestive therapy for localized swelling including manual lymphatic drainage and multi-layer compression bandaging.
By Brinda holding two unique specializations as a Physical Therapist and a Certified Lymphedema Therapist, she is able to develop highly personalized, one-on-one treatments, which has resulted in referrals throughout the state through in-person and virtual sessions.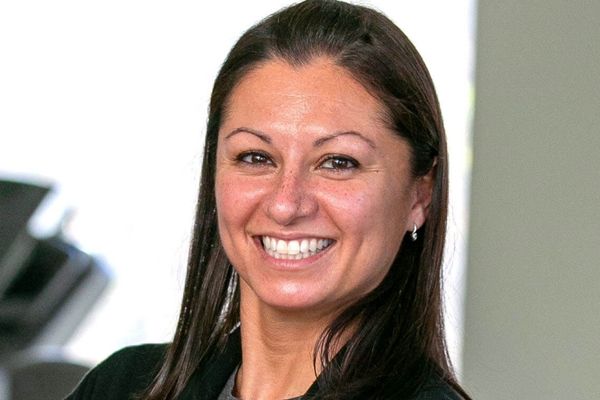 What is Lymphedema?
Lymphedema is an accumulation of lymphatic fluid that builds up under the skin. Any type of damage to the lymphatic system can cause a buildup of fluid, known as edema. Lymphatic fluid is translucent, light-colored fluid found in your body and stored in the lymph nodes. Lymphatic fluid is high in white blood cells, which helps to fight infection. The swelling related to lymphedema is most common in the arms and legs. However, it can also occur in the breast, trunk, head, neck, and genitals.
What Causes Lymphedema?
There are two main kinds of Lymphedema: Primary and Secondary.
Primary Lymphedema (Hereditary Lymphedema) is diagnosed at birth. There is obvious damage to the lymphatic vessels. Milroy's Disease is a case of Primary Lymphedema where the swelling of the lymph nodes. Primary Lymphedema can also occur in teenagers or adults.
Secondary Lymphedema, the most common type of Lymphedema, is usually a result of surgery or cancer treatments. People who have had surgery or cancer treatments are considered "at risk" for developing Secondary Lymphedema. Other risk factors are radiation therapy, being overweight, and obtaining an infection after surgery.
*Lymphedema caused by cancer treatment may not appear for months or years after treatment*
What is Lipedema?
Commonly confused with obesity, Lipedema only occurs in the limbs and does not spread to the hands or feet. It is also not known to cause other medical conditions like diabetes, high cholesterol, or high blood pressure. The condition usually starts in the hip or groin area and moves down the legs until it reaches the ankles. However, Lipedema can occur or worsen after puberty, pregnancy, or menopause. There is plenty of research underway that is trying to decipher the biological role regarding hormones, genetics, inflammation, and metabolism.
What is MLD?
Manual Lymphatic Drainage was specifically designed to help the lymphatic vessels move the trapped fluid out of the swollen limbs. It is a light, skin-stretching massage, which is not to be mistaken for a normal massage. MLD begins at origins in the body that are not affected. This allows the infected parts of the body to have a place to travel to. MLD's massage allows the infected parts to "decongest." MLD also opens the other lymphatic collectors and moves the protein and fluid to them and speeds up lymphatic fluid throughout the lymphatics.
What is CDT?
Complete Decongestive Therapy is a combination of methods to treat lymphedema with the goal to reduce pain and reduce swelling. It has 2 phases 1. Intensive Therapy/Decongestive Phase and 2. Maintenance Phase. Both phases consist of manual lymphatic drainage, compression, exercises, and skin care. CDT is typically for people with moderate to severe lymphedema.
What is a Certified Lymphedema Therapist?
A Certified Lymphedema Therapist can be a Physical Therapist (PT), Physical Therapy Assistant (PTA), Occupational Therapist (OT), Certified Occupational Therapy Assistant (COTA), Registered Nurse (RN), Medical Doctor (MD), Doctor of Osteopathic Medicine (DO), Chiropractor, Athletic Trainer, or Massage Therapist. After obtaining board certification in their field the clinician must then successfully complete a post-graduate training program that consists of intensive in-person training, coursework, and practical application to obtain the qualifications as a Certified Lymphedema Therapist.
Can any Physical Therapist (PT), Physical Therapy Assistant (PTA), Occupational Therapist (OT), Certified Occupational Therapy Assistant (COTA), Registered Nurse (RN), Medical Doctor (MD), Doctor of Osteopathic Medicine (DO), Chiropractor, Athletic Trainer, or Massage Therapist provide Lymphedema Therapy?
No. The clinician must complete a very extensive program through a post-graduate school that offers the Complete Lymphedema Certification. Certified Lymphedema Therapists are very rare outside of the hospital systems. This is why LTWC is such a unique experience, as we provide highly specialized care in a private comfortable setting.
Will my insurance cover this?
Although Lymphedema Therapy and Wellness Center does not participate in any insurance plans, we can provide a receipt in which your insurance company might cover a portion. At LTWC we do not make any guarantee of this, nor do we get involved with the insurance companies in any way. As a courtesy we can provide a receipt of service.
Why doesn't LTWC accept insurance?
In order to provide the quality of care in the comfortable environment provided, it is financially impossible to participate with insurance companies. Insurance companies are constantly making it harder and harder for small business providers to be compensated for skilled services.
Do I need a prescription from my Doctor?
Although neither a prescription nor a referral is necessary, we do encourage patients to obtain one so that we can provide the best possible continuum of care.
** Lymphedema should not be left untreated. If left untreated, it can worsen and lead to other help problems.
Schedule an Appointment Today